Exemple de PSOD (Purple Screen Of Death) sous ESXi
    On connaît déjà les écrans bleus de la mort (Blue Screen Of Death ou BSOD) de windows. Voici un exemple de PSOD (Purple Screen Of Death) sous esxi.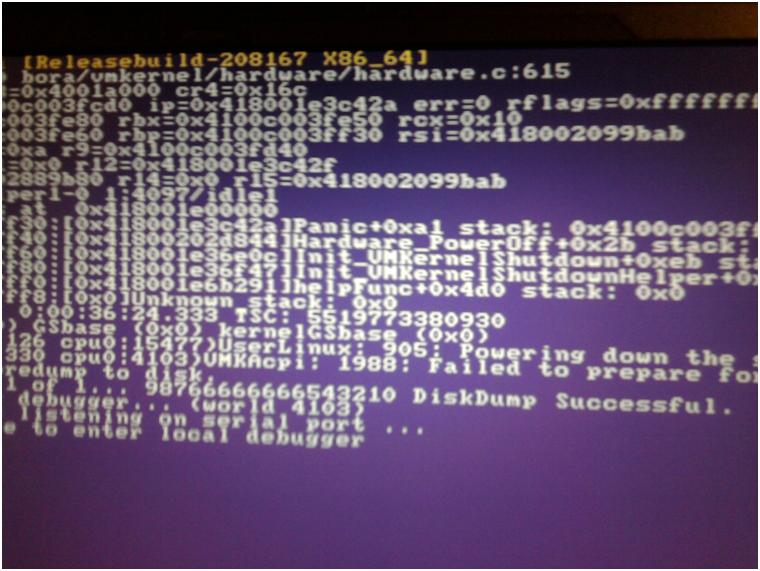 Le message: NOT_REACHED /bora/vmkernel/hardware/hardware.c :615
… Failed to prepare for Power Off survient lorsque j'essaies d'éteindre ma machine de test.

Il s'agit typiquement d'un problème du au matériel. Il se peut que celui-ci ne soit pas compatible avec ESXi, c'est là seule piste que j'aie trouvée pour le moment.

    L'utilitaire de vérification de la compatibilité matérielle (HCL : Hardware Compatibility List) est disponible ici :

LISTE DE COMPATIBILITE MATERIELLE VMware
    Je vais fouiller de ce côté en espérant apprendre quel est LE point faible (weak point) du PC.