Cisco Nexus 1000V : Paramétrage du VSM.
Paramétrage du VSM
    Voyons à présent comment se paramètre le VSM au sein de l'infrastructure virtuelle. Nous commençons par démarrer la machine virtuelle via un clic droit puis 'Power On'.

        La machine virtuelle met plusieurs minutes pour démarrer.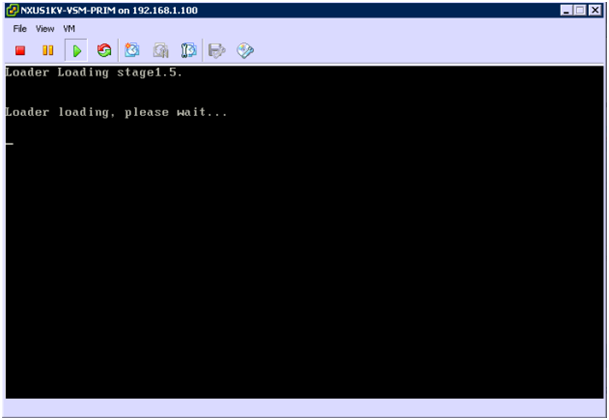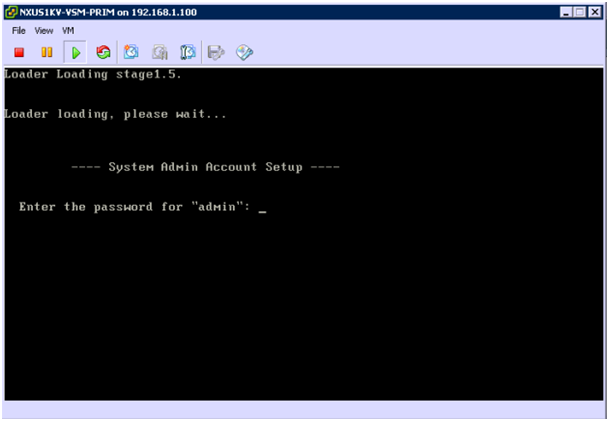 La première étape consiste à rentrer un mot de passe pour l'administrateur. Une sécurité est appliquée au niveau du mot de passe, celui –ci doit contenir 8 caractères dont des caractères majuscules et minuscules et des chiffres. Si votre mot de passe ne respecte pas cette sécurité, alors le message suivant s'affichera.

    Il faut ensuite renseigner le mode HA de notre VSM, celui-ci étant le premier que nous installons, nous entrons le rôle 'primary'. Nous verrons un peu plus loin que Cisco
recommande l'installation de deux
VSM pour garantir la haute disponibilité.
    Nous entrons également le 'domain id' qui est l'identifiant unique de notre VSM sur le réseau, celui-ci servira à établir le lien avec les différents
VEM pour que ces derniers communiquent avec le VSM. Le 'domain id' doit être compris entre 1 et 4095.

    Puis nous entrons 'yes' à la question 'Would you like to enter the basic configuration dialog (yes/no) ?'. Pour entrer en mode de configuration basique du Nexus 1000V. Nous ne créons pas d'autre login utilisateur, et nous ne configurerons pas les options SNMP. Nous entrons un nom pour notre switch, le switch apparaîtra dans le client
vSphere sous ce nom.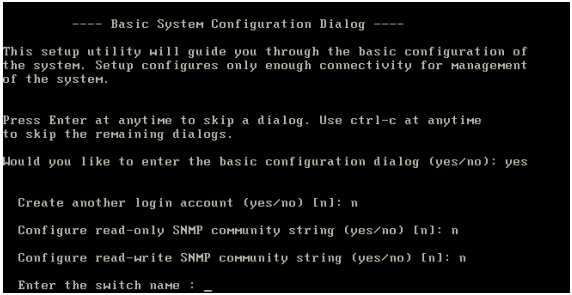 Dans notre exemple, nous lui donnerons le nom
NXUS1KV-vSwitch0.

    Nous répondons 'y' à la question 'Continue with Out-of-band (mgmt0) management configuration (yes/no) ?'.

    Nous entrons l'adresse IP (fixe) de notre switch Nexus 1000V, puis un masque de sous réseau, et nous choisissons de configurer également la passerelle par défaut en renseignant son IP.

        Nous désactivons le service telnet et activons le service ssh de manière à pouvoir administrer
à
distance notre switch
virtuel comme un switch
physique.    

    Nous entrons ensuite les VLANS nécessaires au contrôle et au transit des paquets.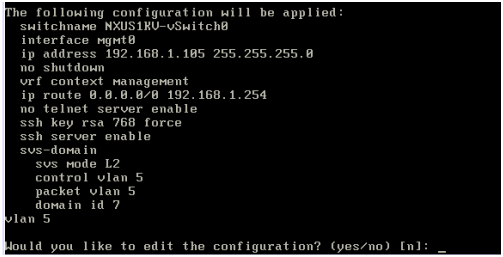 La configuration est ensuite sauvegardée et appliquée.