PlateSpin Migrate : Connexion du Client au Serveur
Commencer par lancer le client.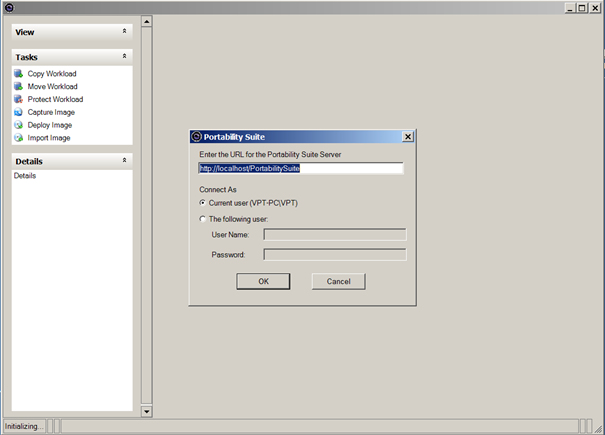 L'écran ci-dessus s'affiche.
Renseigner les champs suivants :
URL of the Portability Suite Server : addresse du serveur PlateSpin.

Connect as : crédentials

User Name : Login.
Password : Mot de passe.
Puis cliquer sur 'OK'.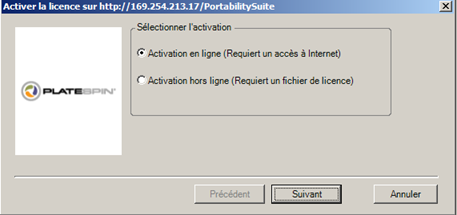 Choisir le mode d'activation de la licence puis cliquer sur 'Suivant'.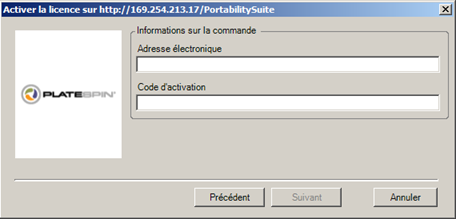 Pour une activation en ligne, rentrer l'adresse électronique avec laquelle vous vous êtes inscrit sur le site de Novell et avez acheté les licences.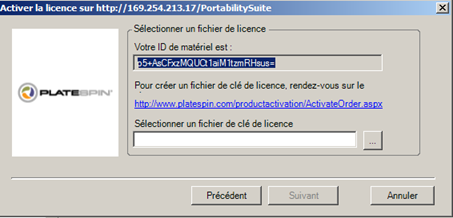 Pour une activation hors ligne, cliquer sur le lien bleu et copiez/collez l'ID matériel généré puis importer le fichier de licence crée en cliquant sur '…'.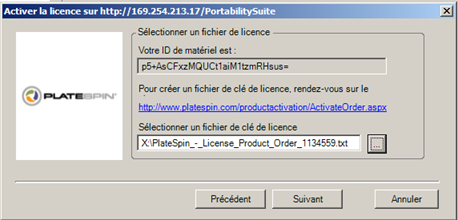 Puis cliquer sur 'Suivant'.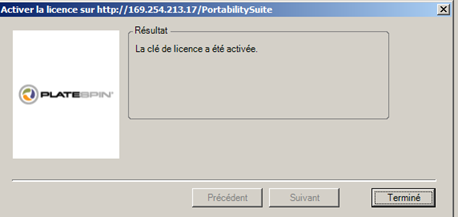 Un message de confirmation devrait s'afficher.
Cliquer alors sur 'Terminé'.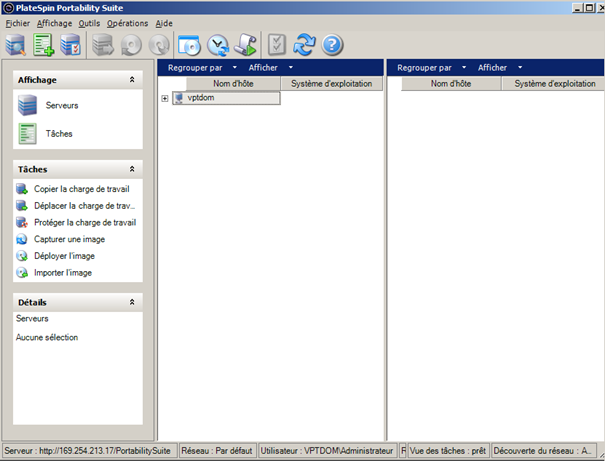 La connexion entre le client et le serveur est établie.