Datacore SANsymphony-V : Installation
NOTE : avant de démarrer assurez-vous d'avoir installé le Framework .NET 4.0.
Voici les étapes d'installation de Datacore SANsymphony-V.
Lancer l'exécutable.

    Cocher la case 'I accept the terms of the license agreement'.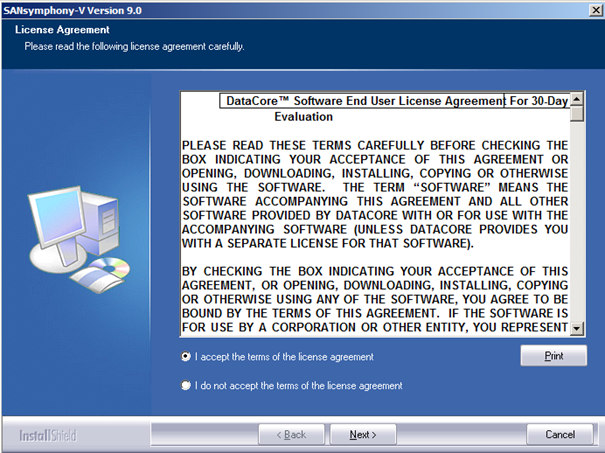 Cliquer sur Next.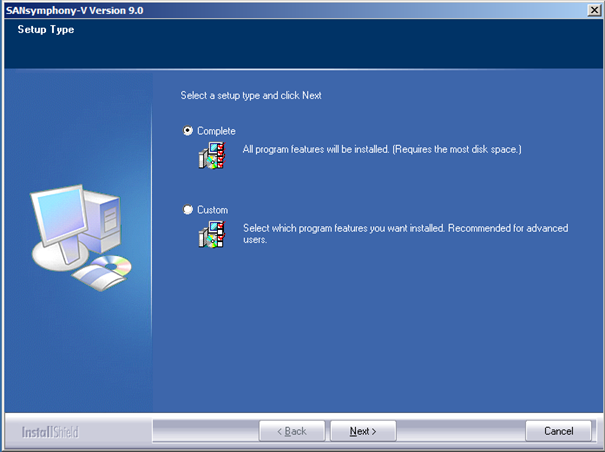 Sélectionner le mode d'installation (Custom qui permet de sélectionner le/les composants à installer ou complete qui permet de tout installer). Puis cliquer sur Next.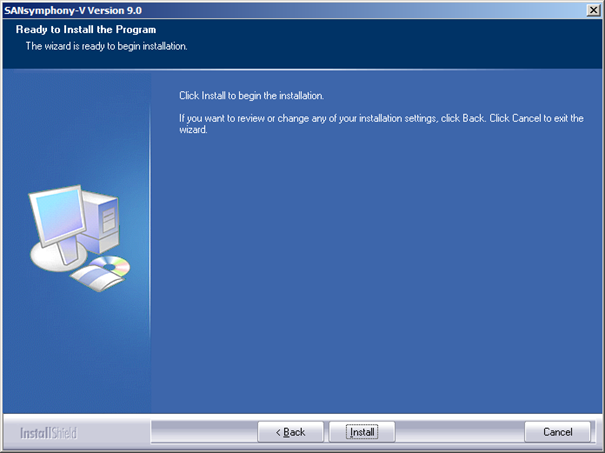 Cliquer sur Install.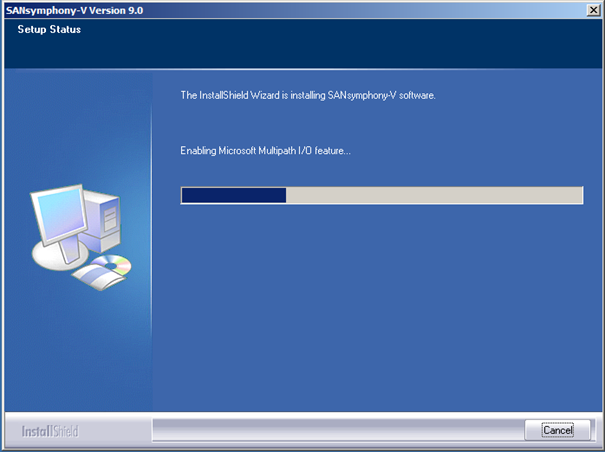 Patienter durant le processus d'installation.
Si un avertissement de sécurité apparait, cliquer sur Install.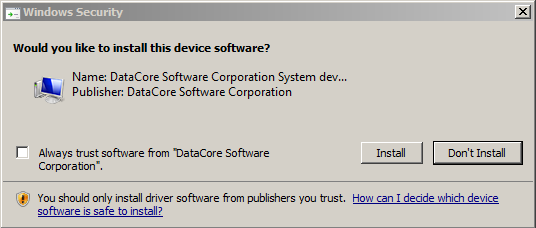 Il est possible de cocher la case 'Always trust software…' pour éviter les autres avertissements.
Entrer ensuite un password pour le compte admin utilisé lors des connexions entre les différents serveurs datacore. Puis cliquer sur Next.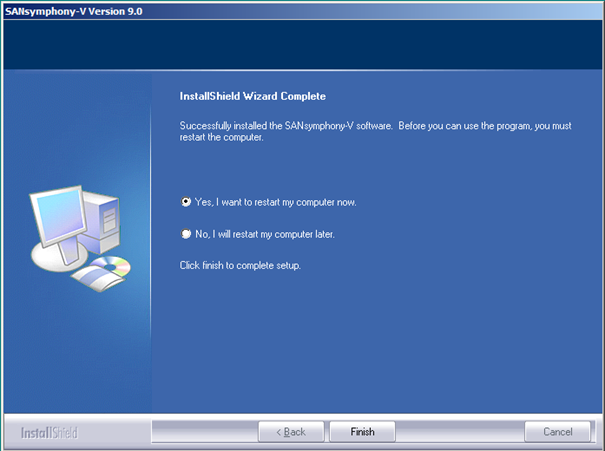 Un redémarrage est nécessaire pour achever l'installation. Cliquer sur Finish.
L'installation est terminée une fois le serveur redémarré.