VMware vSphere 5.1: Erreur lors de l'ajout d'un host au vCenter
Descriptif de l'erreur
Permission to perform this Operation was denied. You do not hold privilege "System > View" on folder "". Call "Datacenter.QueryConnectionInfo" for object "datacenter" on vCenter Server "vcenter" failed.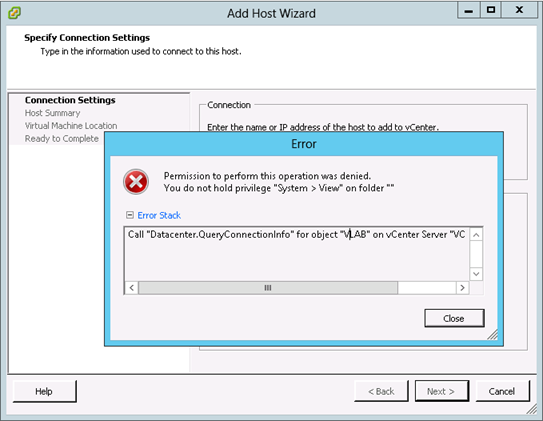 La tentative de connexion au serveur hôte depuis le vSphere Client retourne le message suivant: The vSphere Client could not connect to "ip". You do not have permission to login to the server "ip".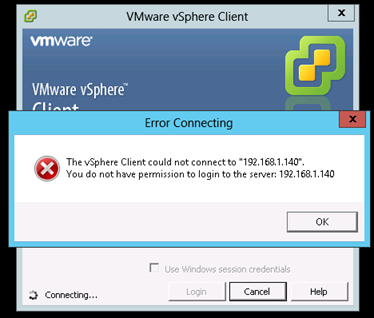 Solution
Se connecter directement sur la console et effectuer un test du management network. Si le test est réussi, verifier du côté du lockdown mode. Verifier que celui-ci est bien désactivé dans le menu Configure lockdown mode. Le désactiver le cas échéant.

L'ajout du host ne devrait plus retourner d'erreur.