VMware vSphere 6 : Installation du client vSphere
Dans cet article nous allons aborder l'installation du Client lourd vSPhere 6.0.
Pour commencer, télécharger les sources sur le site de VMware.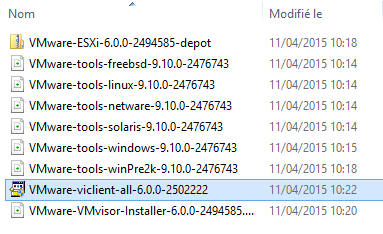 Exécuter le fichier « VMware-viclient-all-6.0.0.. »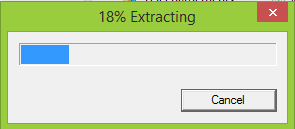 Patienter durant l'extraction des binaires d'installation.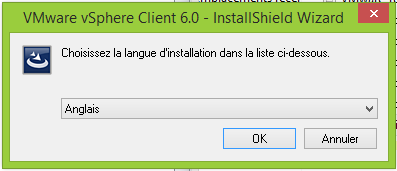 Sélectionner la langue d'installation puis cliquer sur Ok.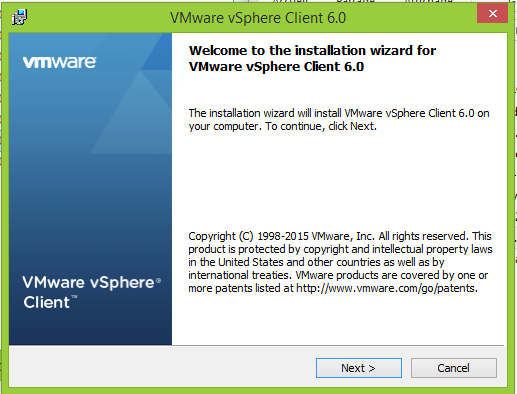 Cliquer sur Next (Suivant).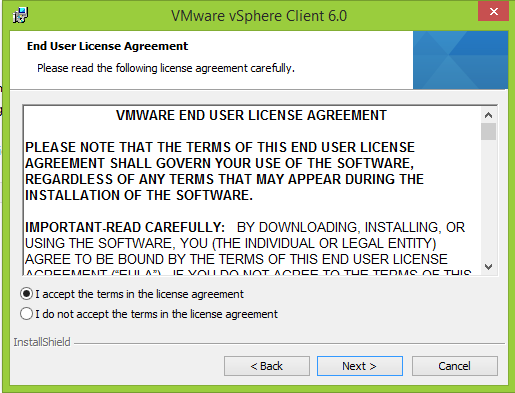 Valider les conditions d'utilisation en cochant la case « I accept the terms in the license agreement » puis cliquer sur Next.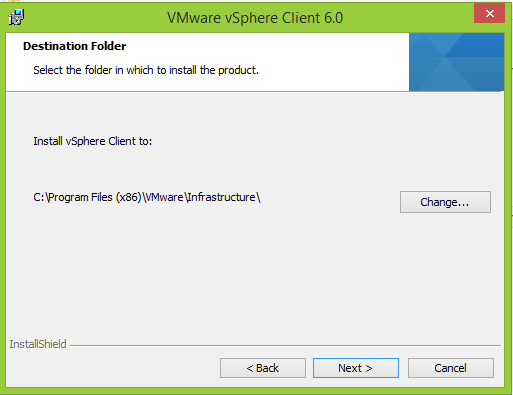 Sélectionner le répertoire d'installation du client vSphere puis cliquer sur Next.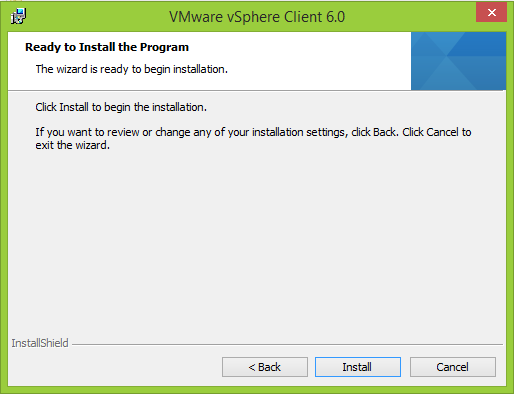 Cliquer sur Install.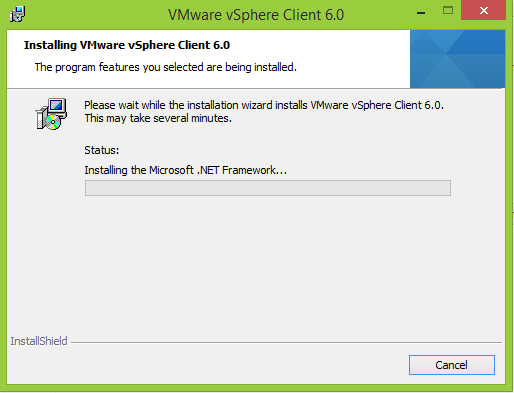 Patienter durant le processus d'installation qui se chargera d'installer les prérequis tels que le Framework .NET.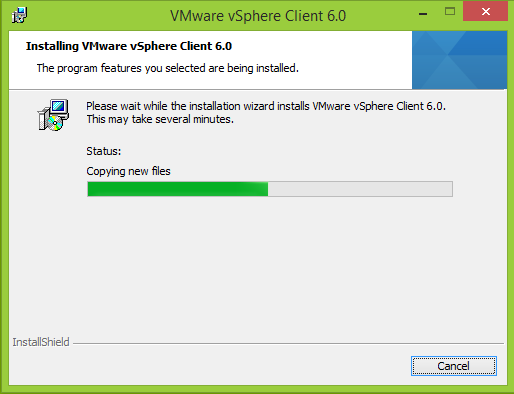 Puis copiera les binaires.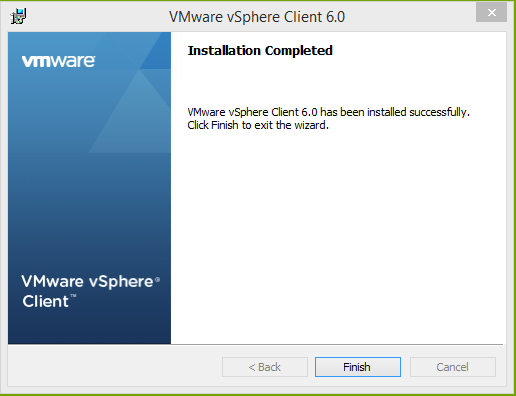 Une fois l'installation terminée, cliquer sur Finish.

Le vSphere Client est maintenant installé.